Special presentation! For the first time in Australia, experience Oscar-winning filmmaker Sofia Coppola's sumptuous opera directorial debut. Created in collaboration with Italian haute couture designer Valentino and Hollywood production designer Nathan Crowley, her Traviata was a sensation in Rome, with a sold-out season of 15 performances!
Soprano Francesca Dotto stars as the tragic courtesan Violetta Valéry who sacri ces all for love. Alongside her, the tenor Antonio Poli as Alfredo and Roberto Frontali as Giorgio, his valiant father, beg for her pardon. 
--------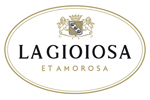 Exclusive Gala Preview Events Added - Thursday 19 April
Experience Ms. Coppola and Mr. Valentino's magnificent Traviata in style, at our special Gala premieres on the evening of Thursday 19 April!
Join us for a complimentary glass of La Gioiosa 'Il Fiore' Prosecco on arrival, before the screening commences.
Hurry - advance tickets now on sale!